Features
A good striped t-shirt can provide the finishing touches to any outfit. Once a symbol of rebellion in the 60's and 70's, the stripe has gone on to become a staple graphic choice for almost every brand under the sun. Nautical stripes, block stripes and multi-stripes are the go-to for brands such as Norse, Levi's Vintage and more. Here we examine the varying forms of design on offer, and highlight our choices from our carefully curated range of tees.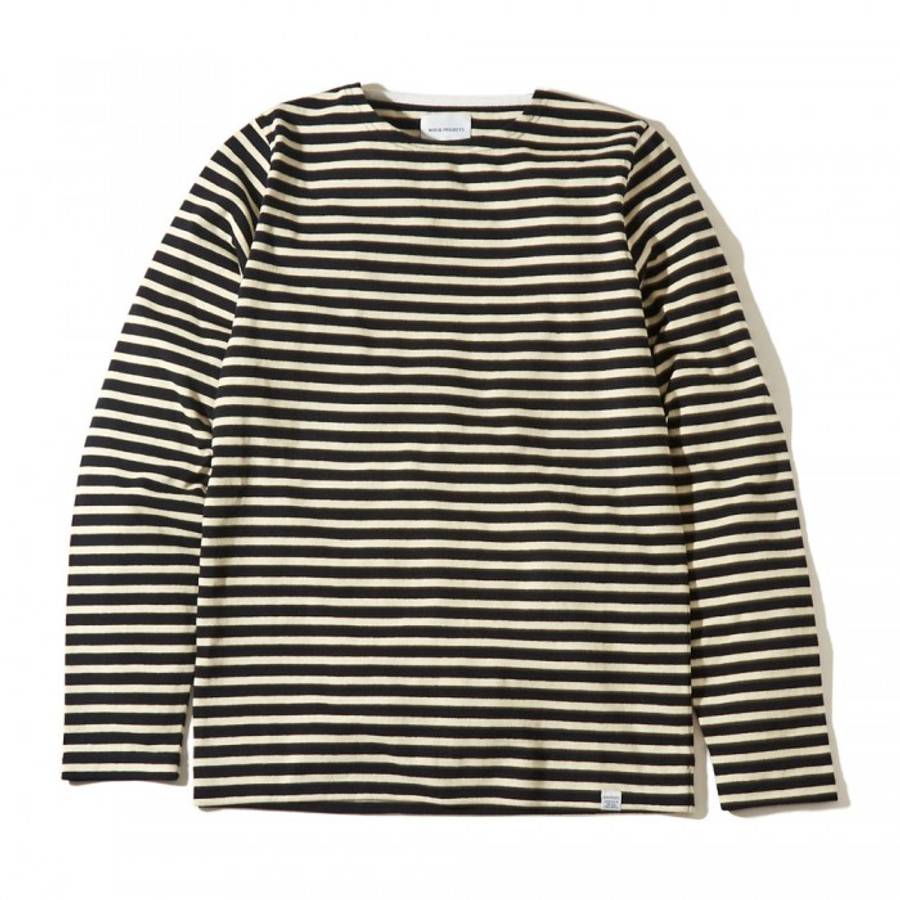 Also known as the Breton Stripe, its origins date back to the 19th century. An item that remains amongst countless brands' rosters seasonally, the nautical stripe t-shirt is an easy to wear, timeless design that is a proven favourite amongst Goodhood customers. Often produced using hard-wearing, textured compact cotton and favouring colours such as ecru and navy. Norse Projects' Godtfred tee is a perfect reminder of why every wardrobe should contain at least one of these staple t-shirts.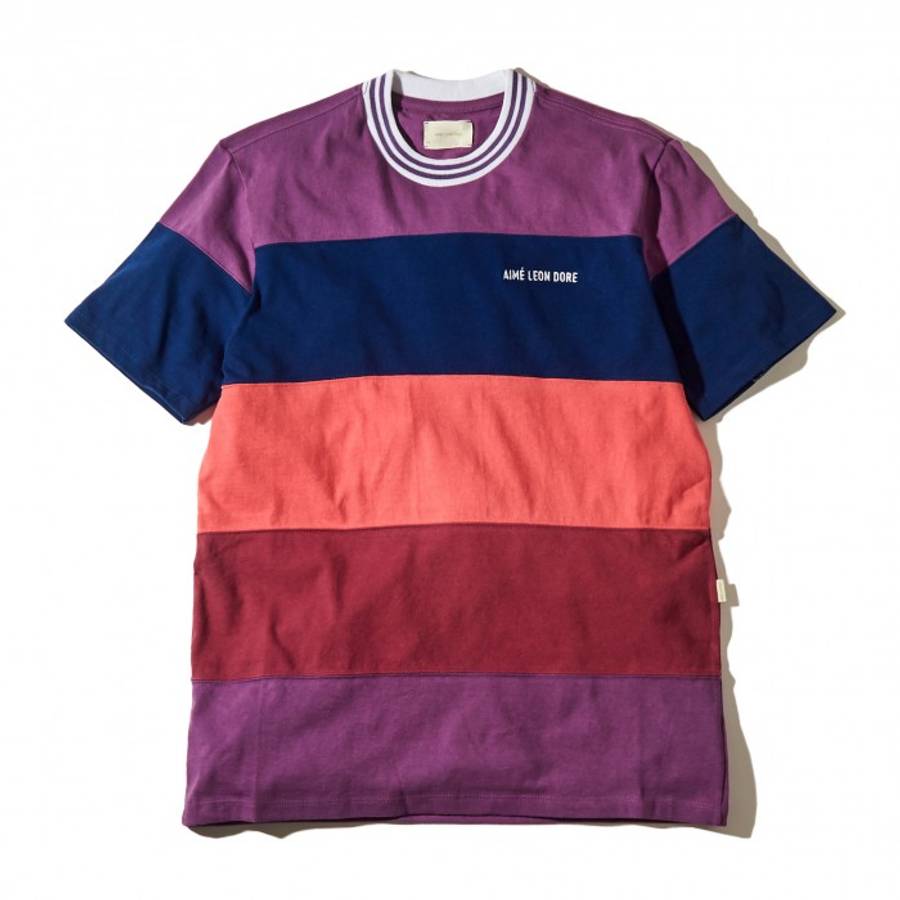 Bigger and bolder, the block stripe is a favoured style amongst streetwear and skatewear brands, such as Aime Leon Dore, Have a Good Time and Pop Trading Co. Often constructed using striking colours such as red, green and blue, it's a style that can be both loud and underplayed.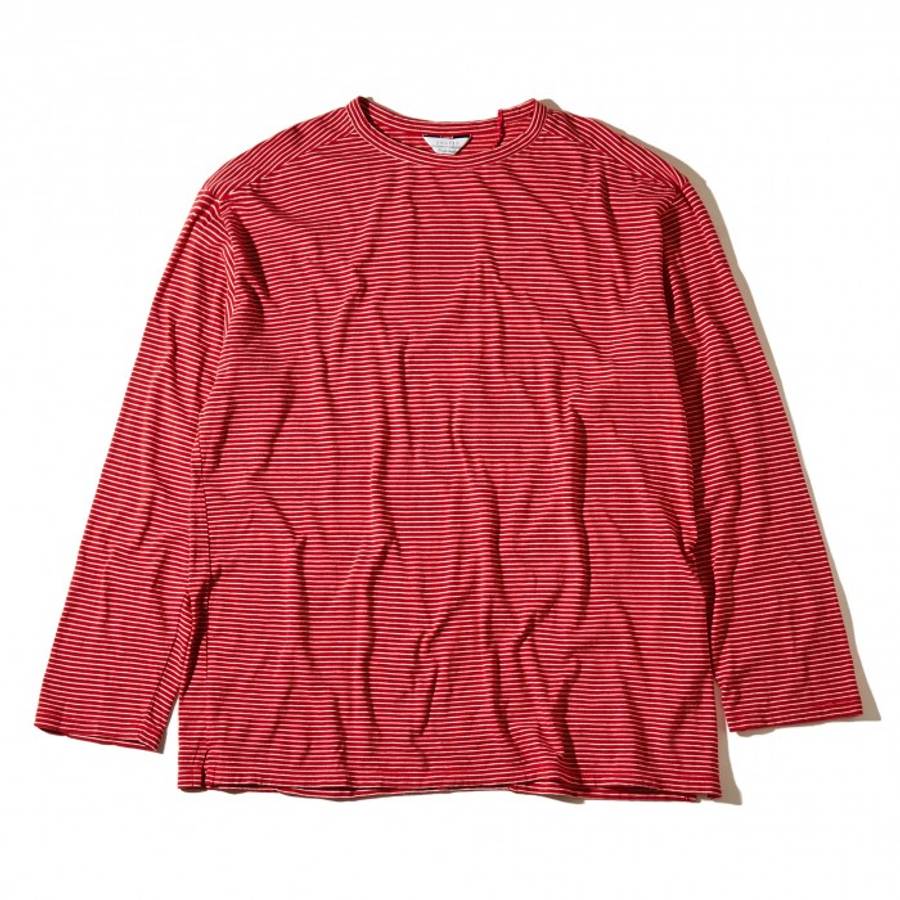 Understated, modern and perhaps less common than any other form of stripe t-shirt, the thin stripe is an approach that has gained traction within the Goodhood roster through brands such as Unused, Folk and YMC. The colours and approach to construction on these t-shirts further highlights the stripped-back approach and subtle use of the striped design.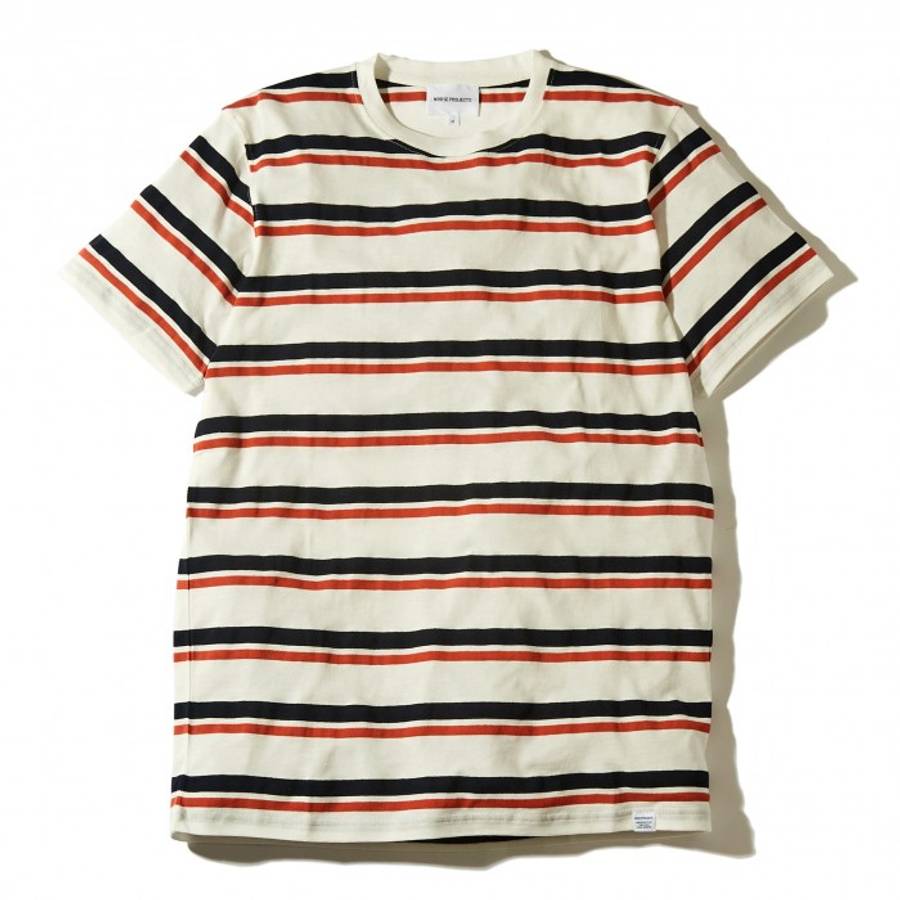 Graphic and at times chaotic, the multi stripe is an elevated take on the traditional striped tee. It allows for experimentation in size, colour and length, and is a popular take on the striped design from brands like Pop Trading Co. and Stüssy. Team a multi-stripe tee with some Dickies 874 trousers or a pair of graphic sweatpants for an easy outfit win...