Features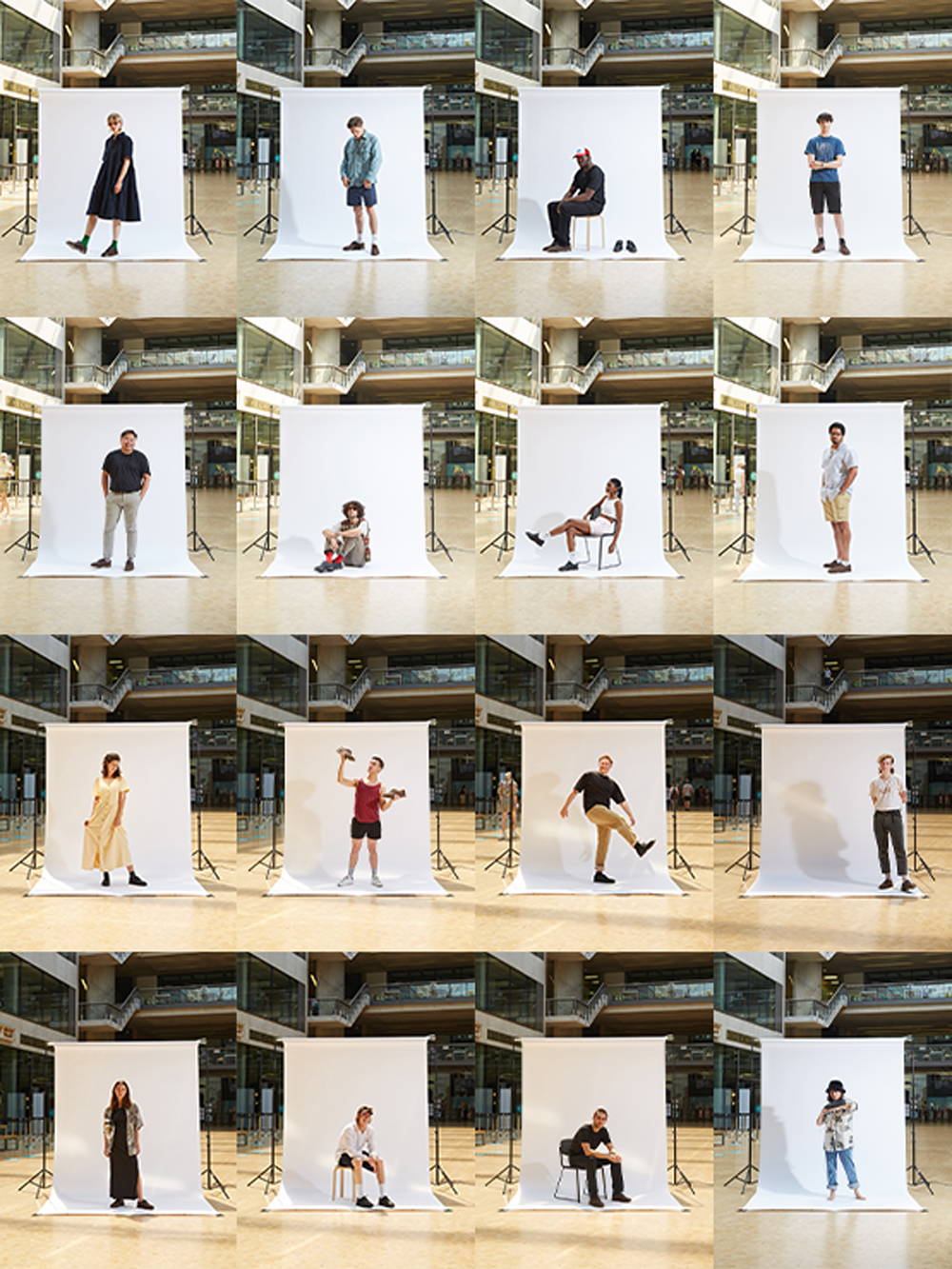 ---
We paid a visit to Central Saint Martins, one of Londons most prestigious art schools, to see what the next generation of creatives are up to. In celebration of the new Dr. Martens x JJJJound collaboration shoe, which carries a 'designed for the creatives' ethos, we put the shoe in the hands of student artists. Check out the feature below to see what they're working on, where they find inspiration, their creative process, and more…
---
---
---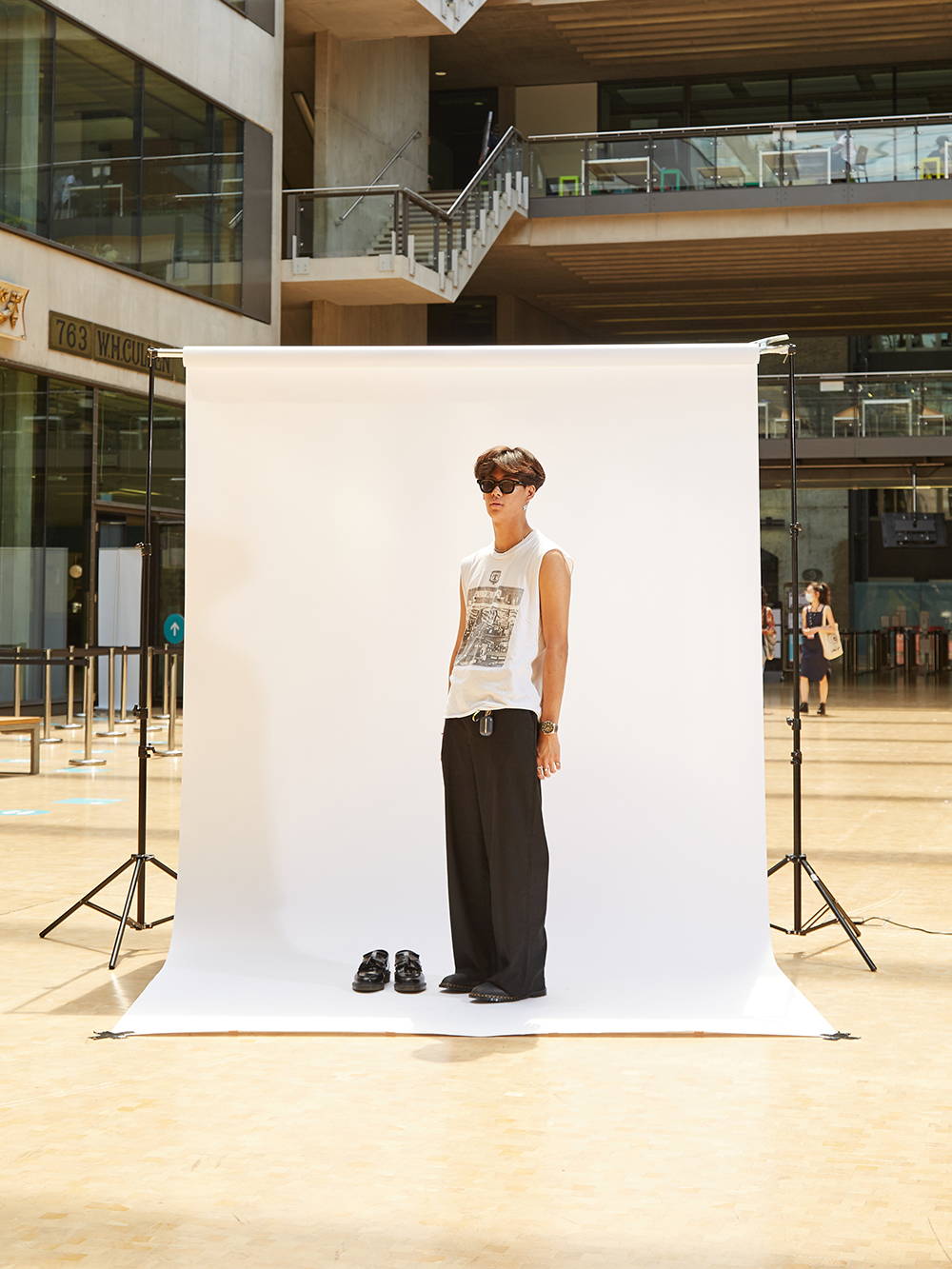 GOODHOOD: Whats your name, where are you from, and what are you studying?
JOTARO: I'm Jotaro, I was born here but I spent most of my life in Spain, and I study fashion communication. 
GH: Is there anything you're working on at the moment?
J: I'm trying to work on finding manufacturers, I want to start making clothes again. A couple of years ago I made a brand but stopped doing it, since I've come to London I feel like my styles changed a lot. I've been reading a lot about Japanese fashion brands. I want to put more emphasis on creating a story, rather than just making graphics that mean nothing. 
GH: Whats the proudest moment of your career and education so far?
J: Just getting into CSM in the first place, that was a really proud moment. And not getting kicked out. I think the best project I've done is this e-commerce projects, we grouped up and made a fashion label purely out of words. We had to do a runway review, a press release, it just went really well! We really developed every aspect of the brand, whether is be the backstory of the fictional designer, the details in the clothing, the theme of the collection. 
GH: Who's the person you look up to the most?
J: One of the people I look up to the most is Kenijima. He's a small designer. He documented Tokyo and then made streetwear and high fashion pieces with references to Helmut Lang, Raf Simmons, people like that. He used different Japanese techniques and I found it really interesting. 
---
---
---
---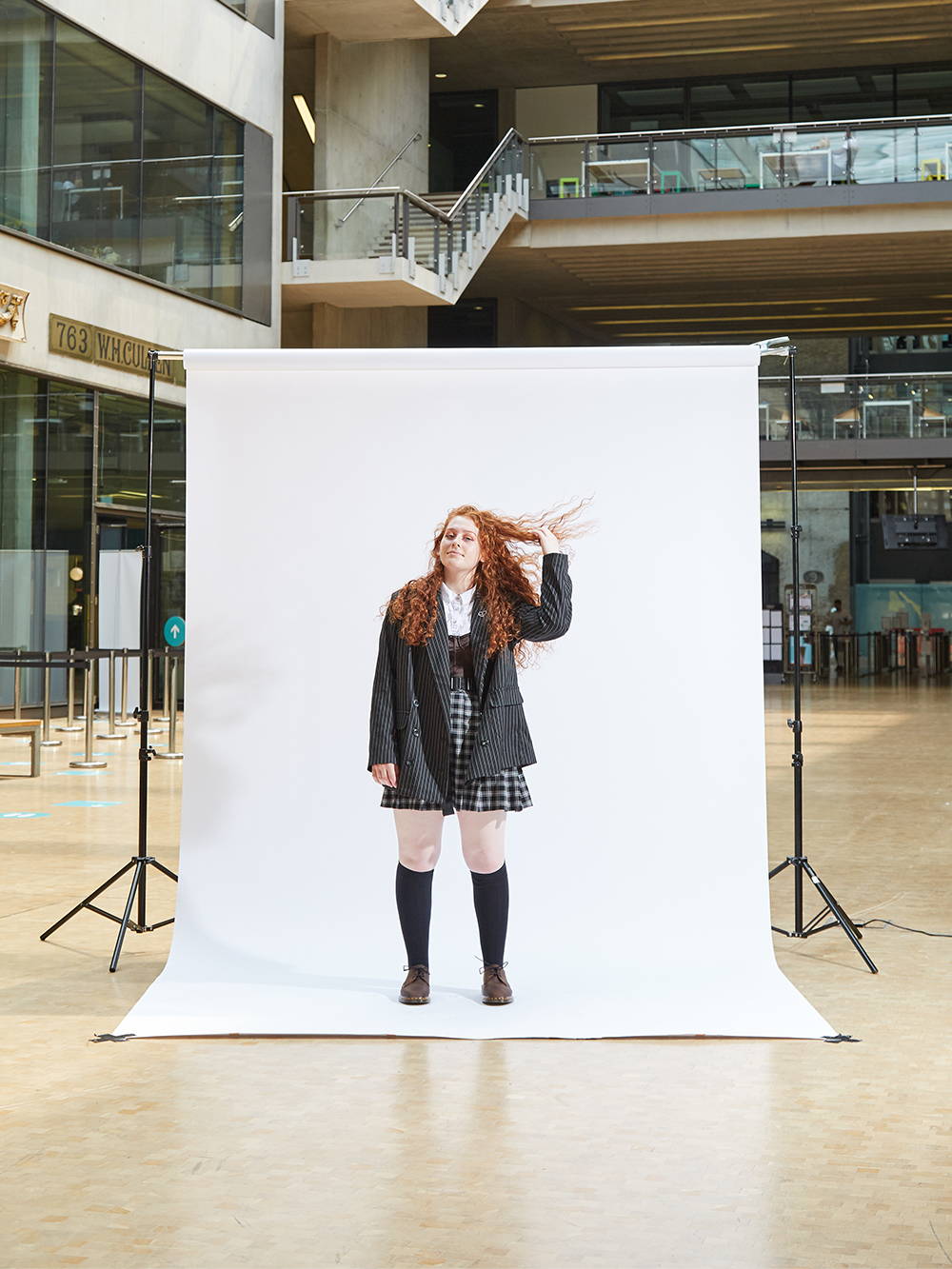 EVA, ARCHITECTURE STUDENT
GOODHOOD: What is your name, where are you originally from, what are you doing here at Central Saint Martins?
EVA: I'm Eva, I'm from Liverpool but I came to London to study architecture. I chose Central Saint Martins because I wanted to be surrounded by creative people. I walked in on the open day and immediately knew I wanted to be here. 
GH: Can you tell us a bit about your experience of the architecture course?
E: I look at environment and social impacts within architecture, peoples mindsets on this is a big thing. I think lockdown has helped to introduce this with our projects; making good spaces for everyone, not just the basics. 
GH: What are you working on at the minute, or are planning on working on?
E: I'm a deaf person, so I want to work on accessible places for deaf people, especially acoustically and things like that. That's going to be my driving force in architecture. 
---
---
---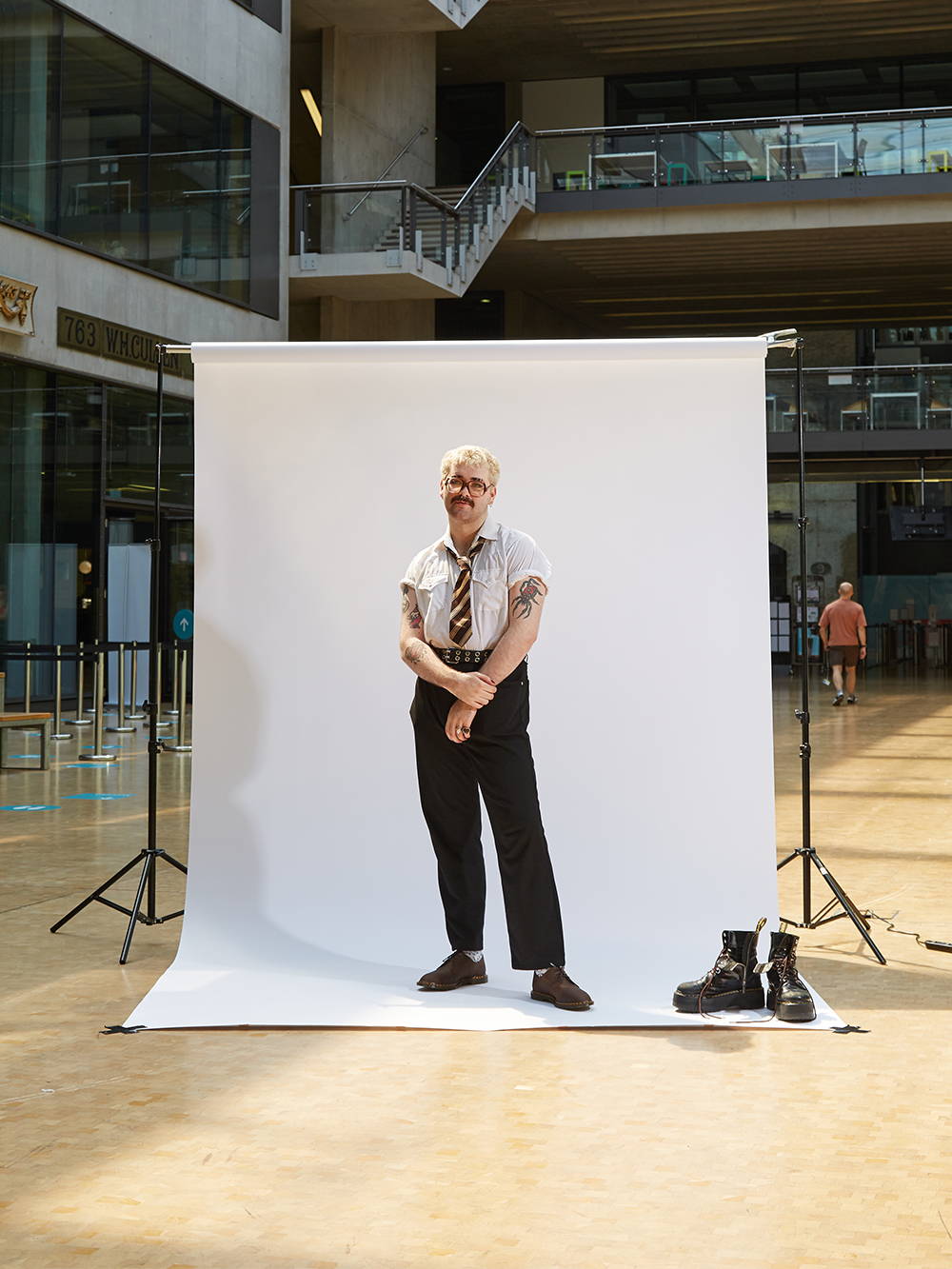 MASON, WOMENSWEAR STUDENT
GOODHOOD: Who are you, where are you from and what do you do?
MASON: I'm Mason, I'm from the Wirral, and I study womenswear. 
GH: What made you want to study in London? Can you tell us about what you do on your course?
M: The fashion scene mostly. The club scene, the people here, they're so different and so eccentric. It's where I feel most at home. To be surrounded with people like me, and people that look like me. In terms of the womenswear course, it's very broad so you don't really have limits on your creativity. You can branch off into what you want and what you like to do, which is why I love the course so much; we're not restricted to one sets of practices. It's a good way to challenge boundaries and explore ideas that maybe you wouldn't have explored on a different course. 
GH: What is your creative process; how are you going to prep for your next project?
M: It always starts with research, and my research almost always goes back to subcultures, musical, British. Like punks, goths, skinheads. Looking back on British history through punk to new romantics to just all musical subcultures really. Coming from Liverpool I grew up in the music scene, it's what I love and who I am, it just always revolves around that. I always find inspiration from that, then kind of build off of it, and I grow and grow. Queer designers too. Designers who are anti-fashion. I feel the best fashion is always a protest and a rebellion, a political statement; that's what I like to do in my work. Make it political, get a message across, really put my emotions into it.
GH: Tell us about the work you're the most proud of?
M: Probably my white show. It's the first project you do at CSM. It was very punk, very bondage, it was all white. I used real human hair, there were 10 inch heels, I think it really shows who I am as a designer. The idea I had in my head really conveyed though the pieces, probably for the first time. If someone asked me to show one piece that really shows who I am as a designer, this project would be what I would show. 
---
---
---
---