All
For Cali DeWitt's latest collection with Vans Vault, we caught up the legendary multi-disciplinary artist and designer for Goodhood favourites; A Positive Message (PAM) and Big Love Records. Chatting all things creative heroes, dream collaborators and assessing the concept that "we are all fucked". Check out a day in the life below... The following images were all shot on Kubo's iPhone on a sunny December day in California.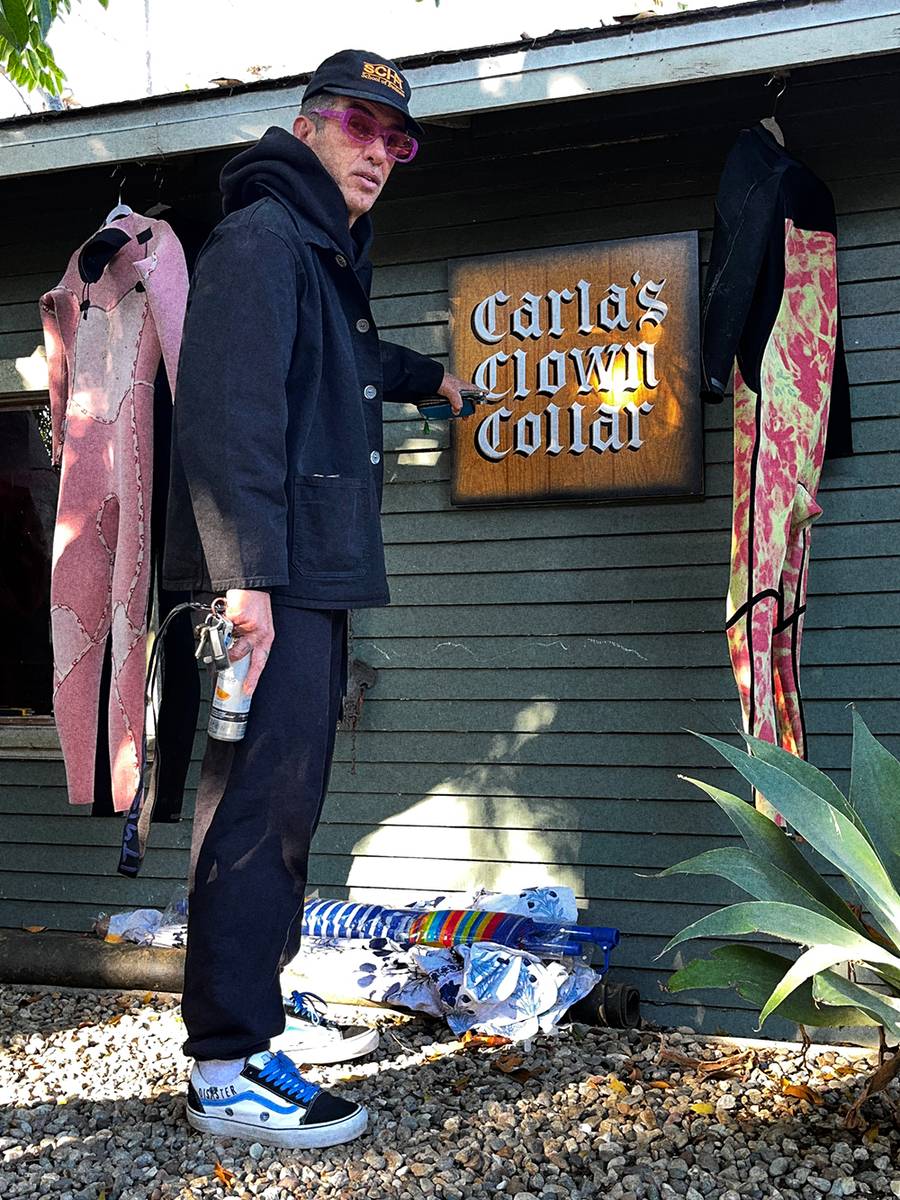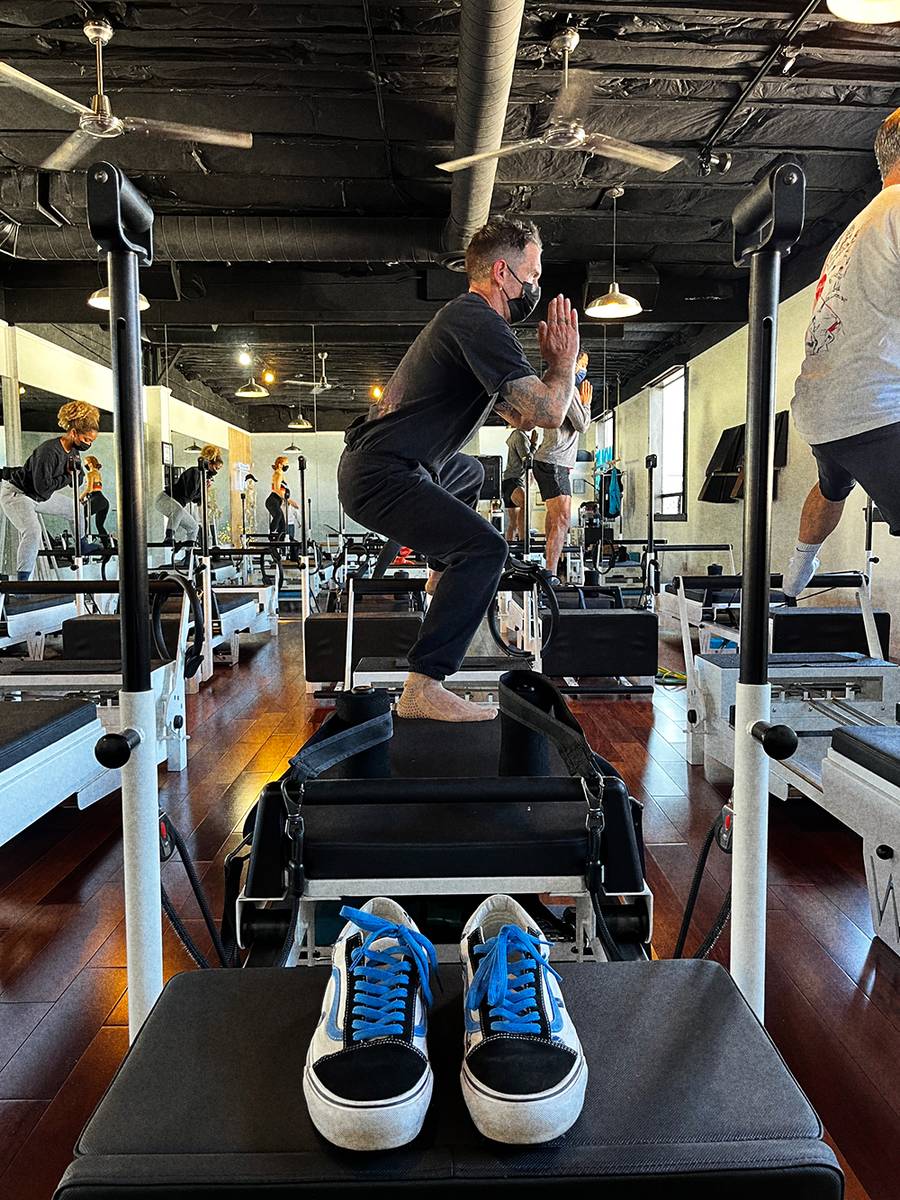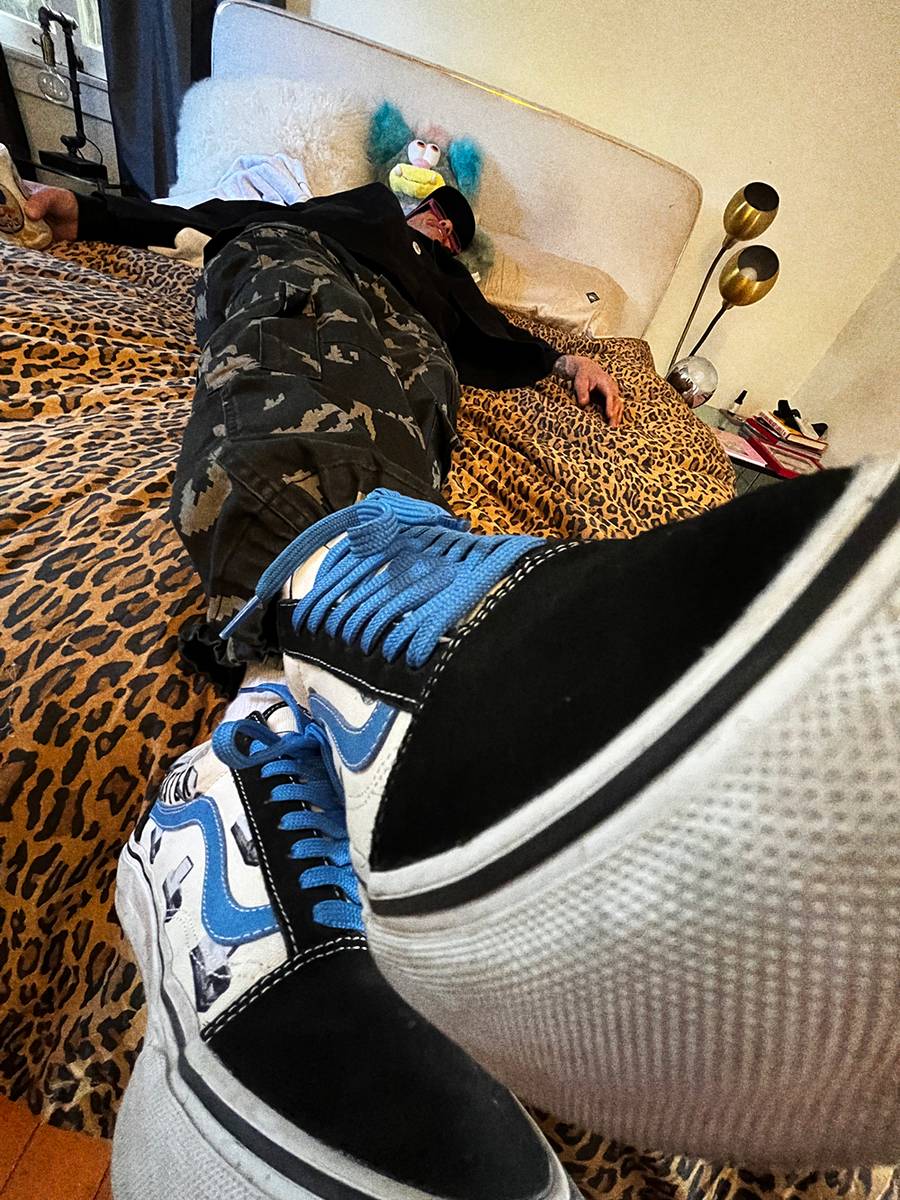 GOODHOOD: Congratulations on the new Vans Vault collaboration, crazy good. Can you talk us through the collection?
CALI DEWITT: It's 5 favourite models of mine plus some apparel with a repeating theme of coffins and the planet we live on. I didn't fuck with the classic design of the shoe because these are all favorites that I wouldn't try to improve on.
GH: The collection uses original artworks from your "Open Casket" series. What made you choose this project in the collab?
CD: I will probably use the "open casket funeral for the entire planet" theme in different ways for the rest of life. For me it's the simplest and most powerful way to say it all, which is essentially, "we are all fucked".
"IT'S THE SIMPLEST AND MOST POWERFUL WAY TO SAY IT ALL, WHICH IS ESSENTIALLY, "WE ARE ALL FUCKED""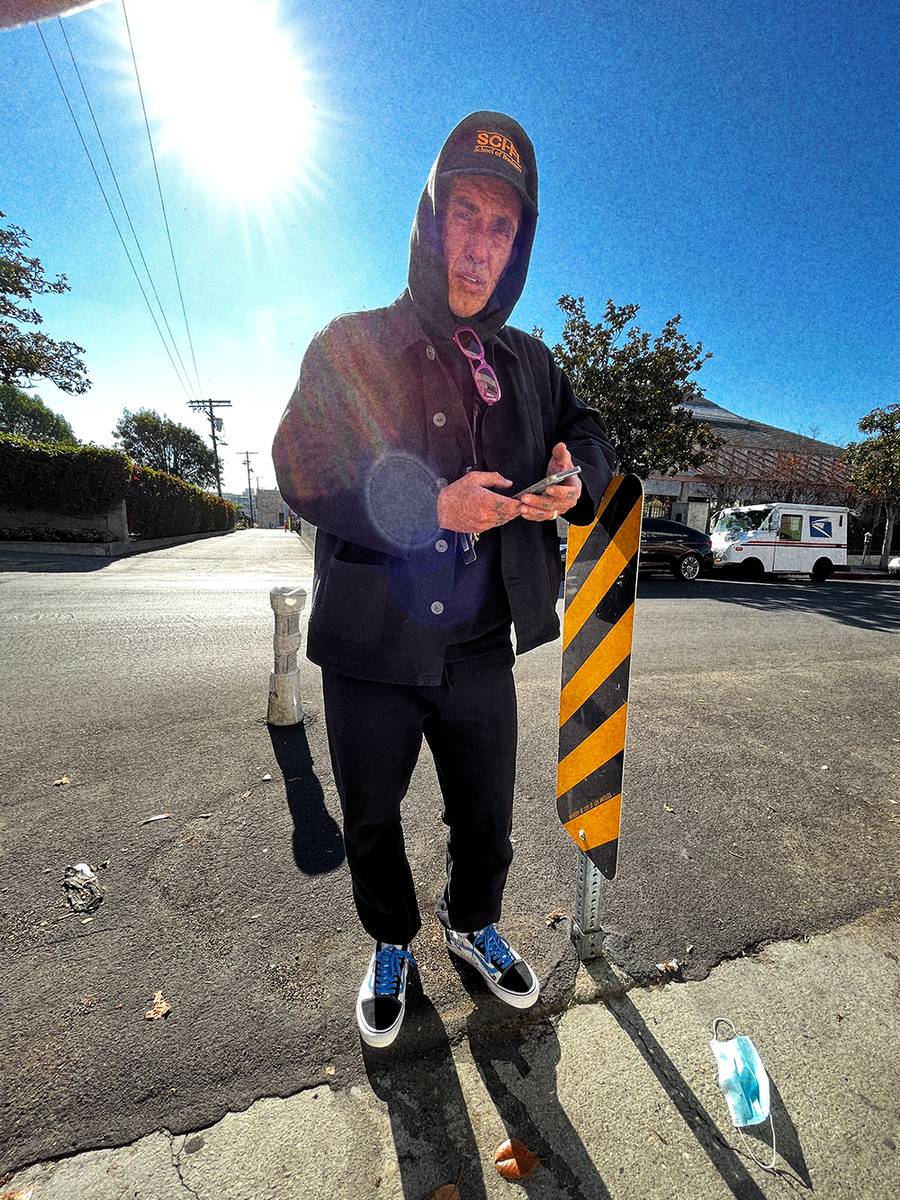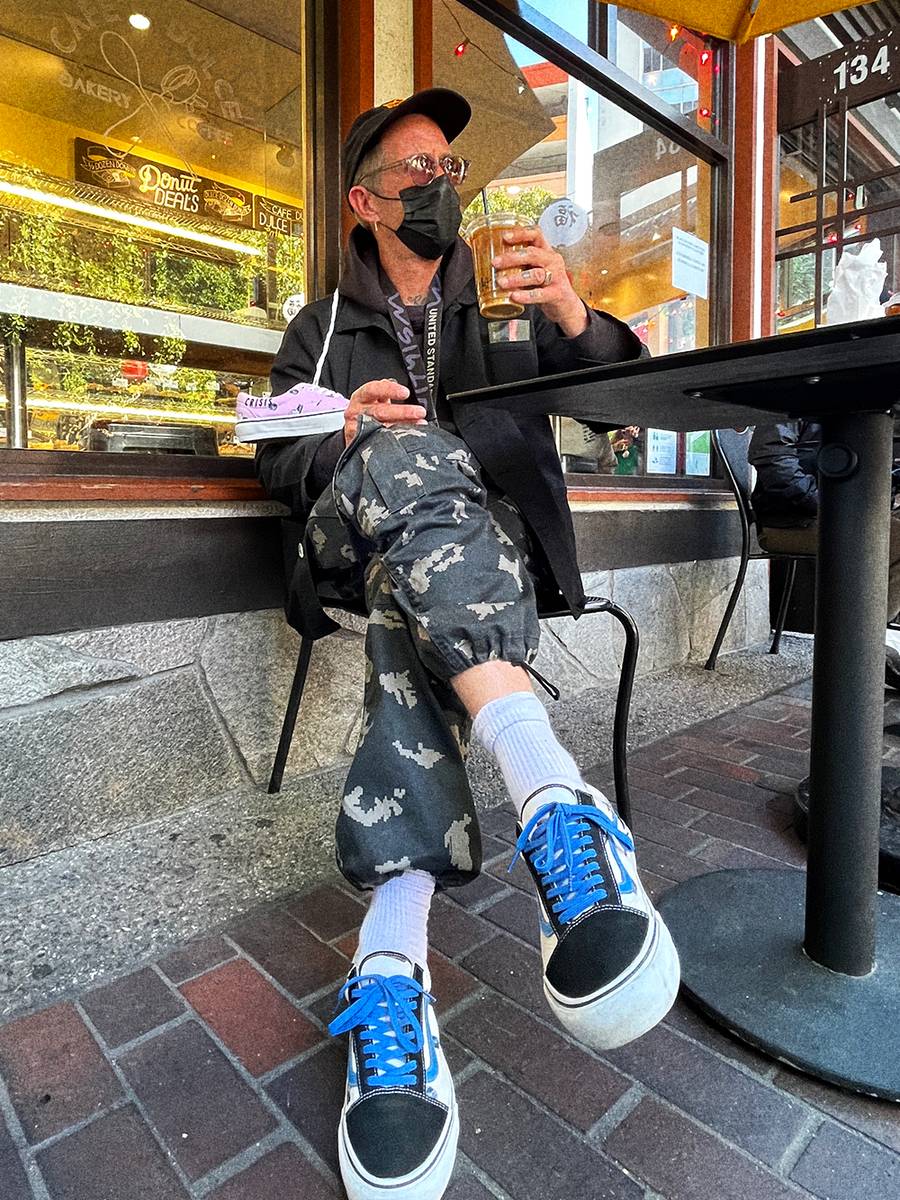 GH: You've lived in LA for a big chunk of your life and have your studio there. Has this environment impacted your work? Would you create different work if you were based somewhere completely different?
CD: I think your environment of course impacts everything you do. LA and it's landscapes, both physical and emotional, are in everything I do.
GH: How do you work with the likes of world-famous Kanye West and Virgil Abloh and still manage to maintain a level of anonymity? Hard to keep under the radar when working with huge names.
CD: I think if you do something with a high profile person you have a choice to either do the work quietly or the grandstand and say "look at me". I'd rather do it quietly and somewhat in the shadows. Have you ever met a famous person? They have a shitload of unnecessary problems. I don't envy that.
"I'D RATHER DO IT QUIETLY AND SOMEWHAT IN THE SHADOWS"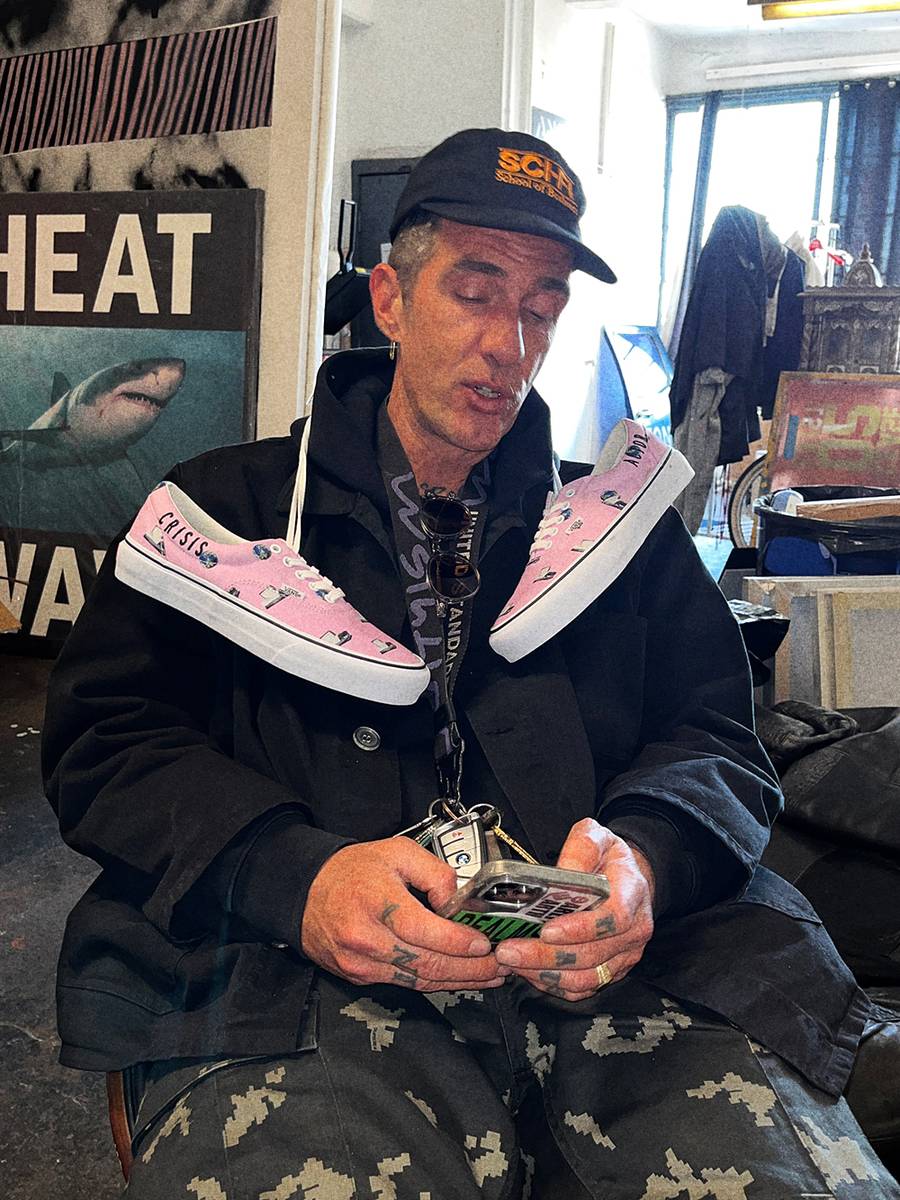 GH: What's the best record you've bought this year?

CD: Anything on Trilogy Tapes. The new S.H.I.T. 7". The Moonscape LP. Everything I order from the store All Night Flight in London.
GH: Favourite city you've exhibited in, and why?
CD: Probably Tokyo and that's because I love Japan so much.
GH: What music do you play when you're working, if any?
CD: Music is a constant, music is the best. From Keith Hudson to Scraping Foetus Off The Wheel to Phillip Glass etc. I get nervous thinking about how, no matter what, I will die without digesting all the wonderful music that's been made and is being made. I couldn't hear it all it 5 lifetimes but I am going to try.

"I GET NERVOUS THINKING ABOUT HOW, NO MATTER WHAT, I WILL DIE WITHOUT DIGESTING ALL THE WONDERFUL MUSIC THAT'S BEEN MADE AND IS BEING MADE"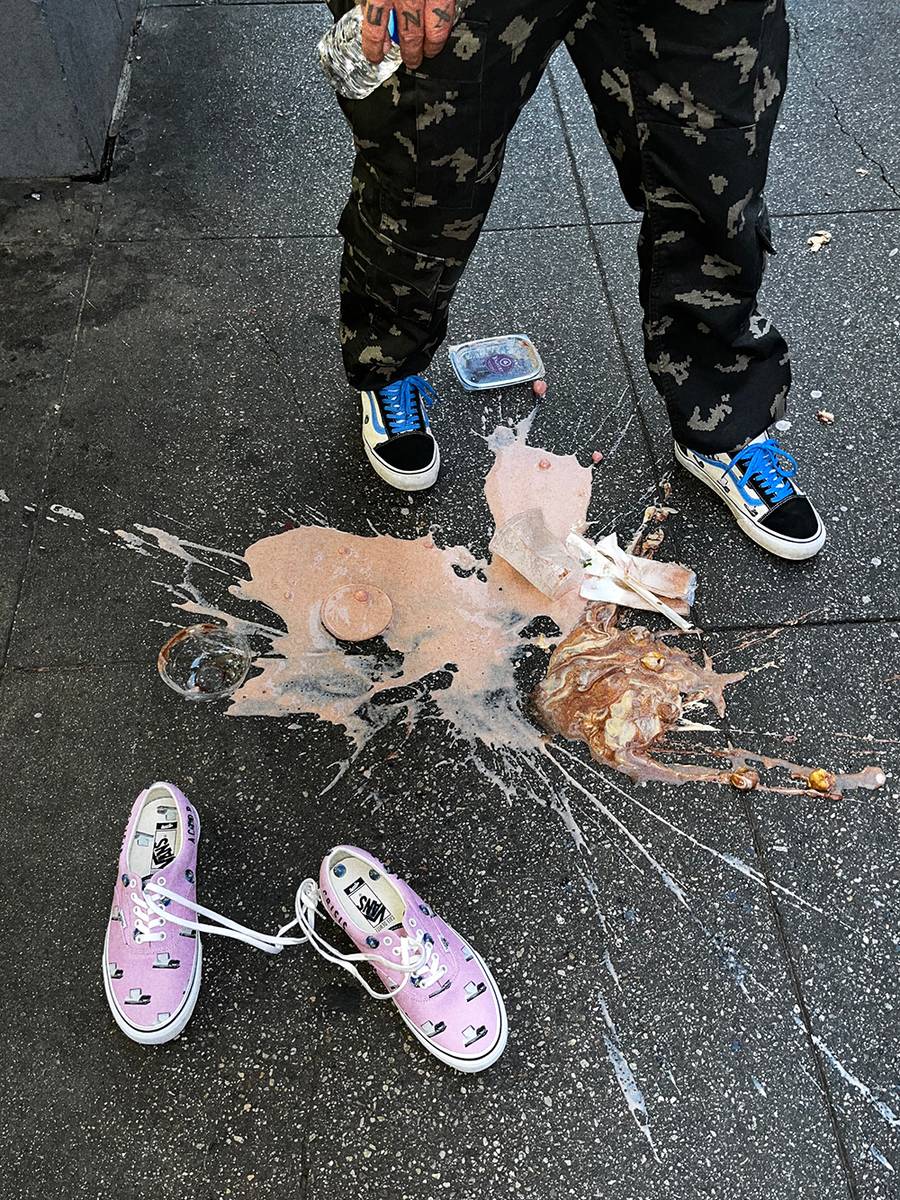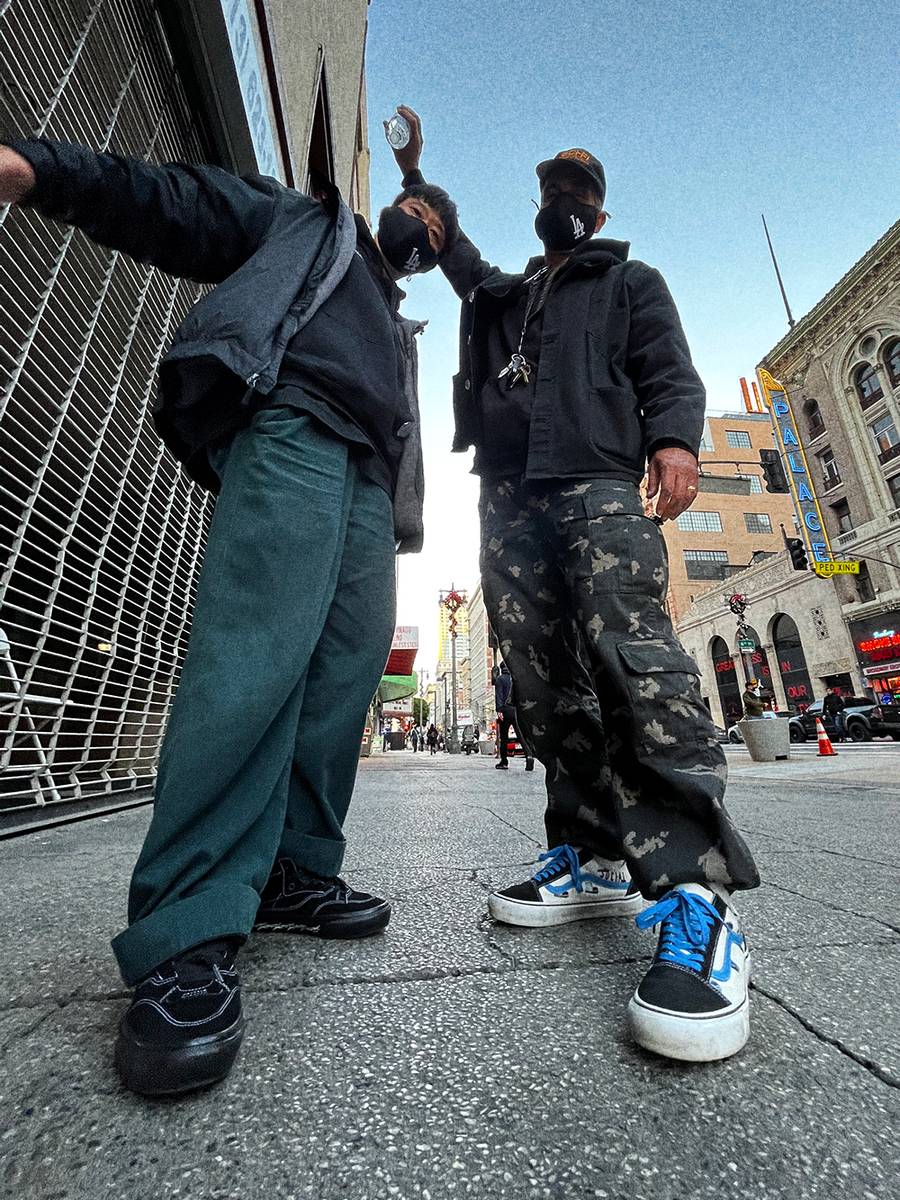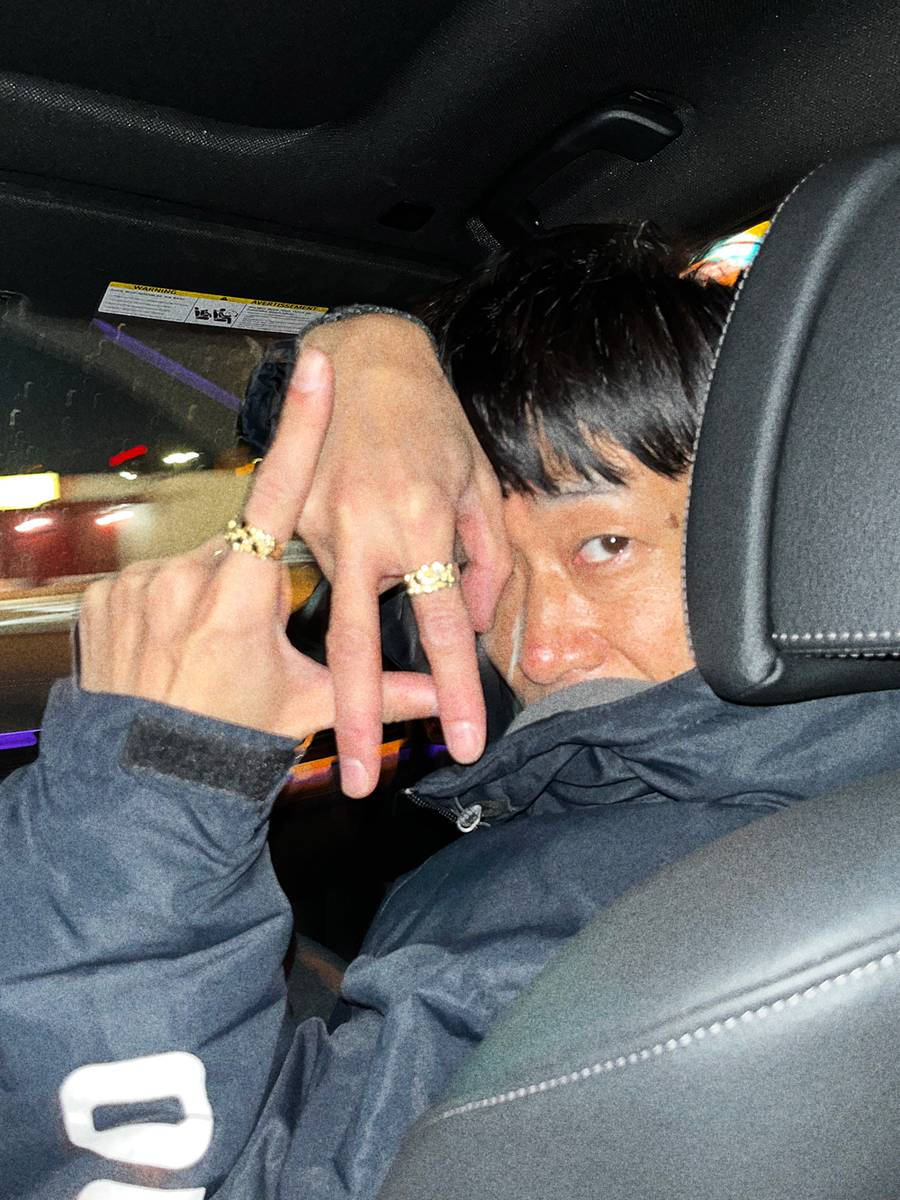 GH: What does a day in the life look like?
CD: A typical day is me trying to interact with people and things I love as much as I can.
GH: What are you currently reading?
CD: I read everyday and I'm usually reading something published by Black Lizard. Yesterday I reread David Boring by Daniel Clowes for the first time in 20 years and it was fabulous.

GH: Who are your art heroes?
CD: Short list off the top of my head:
Cosey Fanny Tutti
Tremaine Emory
Emma Kohlmann
Mario Ayala
Lamonte Young
Mark Flood
Gabriela Ruiz
Tom Of Finland
James Rockin

"TRYING TO INTERACT WITH PEOPLE AND THINGS I LOVE AS MUCH AS I CAN"